Dr Roger Watson is a Brisbane trained urologist, with over 25 years of experience in public and private practice urology.  After completing his FRACS Urology training in Australia in 1993, he gained additional subspecialised experience in the UK and USA, with post-Fellowship training posts focusing on urological oncology.
His focus is on providing professional and personalised care, tailored to the needs of the individual. In his area of expertise, urological oncology, this commonly involves co-ordinated multi-disciplinary care with colleagues including medical oncology, radiation oncology, palliative care specialists.
His subspeciality interest in urological oncology, includes the evaluation and management of :
bladder cancer
prostate cancer
kidney cancer
testicular cancer
urothelial cancers (eg ureter, urethra)
Dr Roger Watson is currently the Director of Urology and Urogynaecology at Mater Adults Hospital. He is involved in training medical students, junior doctors and advanced urological specialist trainees. He also actively participates in clinical and laboratory research within related Mater entities.
He also actively participates in clinical and laboratory research within related Mater entities, as well as at a national level, including with the ANZUP Urological Cancer clinical trials group. He is a committee member and contributor to the Prostate Cancer Outcomes Registry (QLD) and a senior committee member for the Bladder Cancer Outcomes Registry (Queensland Cancer Control Analysis Team, QCCAT). He has been an author for the WHO International consensus document on the Management Guidelines for Bladder Cancer.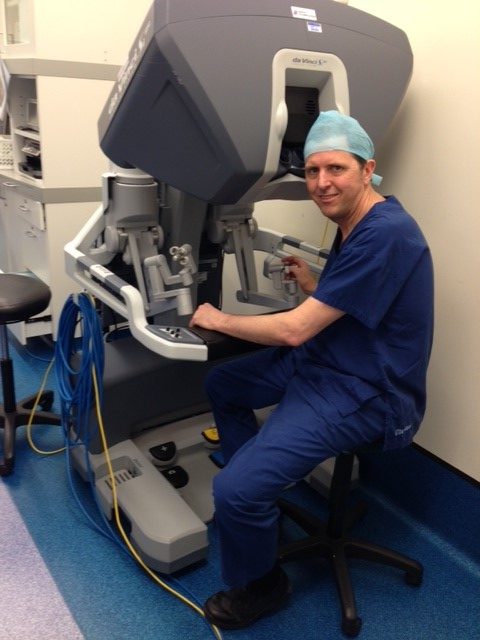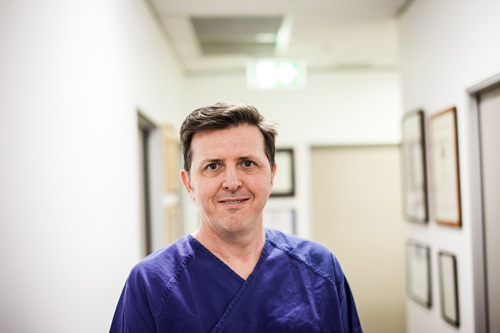 He is a Past Chairman of the Northern Section of the Urological Society Australia and New Zealand, and is currently a member and an appointed examiner for the Royal Australasian College of Surgeons (FRACS). He is also a member of the American Urological Association, and Australian Medical Association.
As one of the 5 founding members of Queensland Robotic Surgery, Dr Watson was involved in the establishment of the first robotic surgical unit in Brisbane in 2008 at Greenslopes Private Hospital. It remains one of the premier robotic units in the country, having performed over 2000 robotic radical prostatectomies in the decade since it began. He remains involved there and is also involved in the introduction of a robotic surgical program at the Mater Hospitals in South Brisbane.
Outcomes from surgery, whether open or robotic, depend on the skill of the surgeon, and Dr Watson has continued to perform complex urological surgery since returning to Australia in 1996. He currently operates at Mater Public Hospital, Mater Private Hospital, Greenslopes Private Hospital and North West Brisbane Private Hospital.